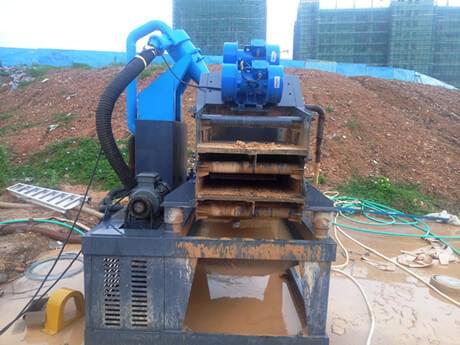 Features & Benefits
1.High mud handling capacity, sand can be removed efficiently.
2.The polyurethane screen has many advantages such as easy operation, low trouble rate, convenient installation and maintenance.
3.Slag charge screened by advanced straight-line vibrating system is effectively dewatered.
4.The adjustable vibrating force, angle and mesh size of the vibrating screen enable the equipment possess a high screening efficiency.
5.Energy saving efficiency is significant since the power consumption of the vibrating motor is low.
6.The abrasion and corrosion resisting slurry pump has advantages such as advanced centrifugal designing, optimal structure, stable operation and convenient maintenance.
7.The hydraulic cyclone with advanced structural technology can efficiently separate sand from slurry. Moreover, it features in light weight, corrosion and abrasion resisting material, so it can work stably in the worst condition without maintenance.