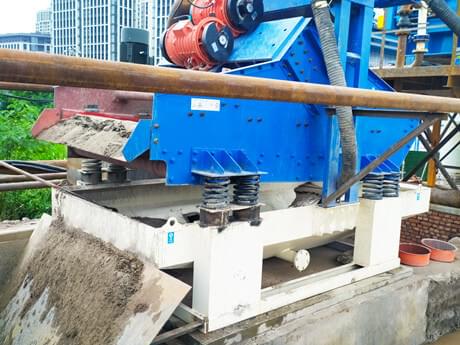 Features & Benefits
1. Advanced structure, light weight, high dehydrating ratio with new type vibrating motors.
2. Simple structure, easy maintenance.
3. Cross beam and screen body connect with high strength bolts, no welding and easy to remove and maintenance.
4. Polyurethane screen (PU) high screening ratio, big capacity,long service life and no blocking.
5. Widely used, less replacement parts.