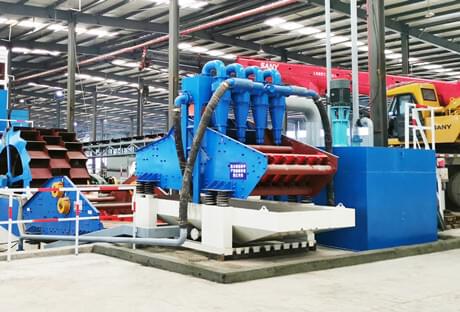 Features & Benefits
1. Both dehydration and recovery functions, which solves the problem of high fineness modulus and low stone powder content of finished sand in artificial aggregate processing system.
2. Above 95% fines recovery rate brought the direct economic benefit to customers is more than 15%, which has both environmental protection and economic benefits.
3. Improve the quality and productivity of finished products, fully solve the problems of sand washing machine.
4. Secondary washing function make the products cleaner.
5. Fines recovery unit can also provide more flexible process configuration for customer to meet the different production requirements besides the existing fixed group form.
6. Multi-function, easy to operate, saving investment cost and floor space.