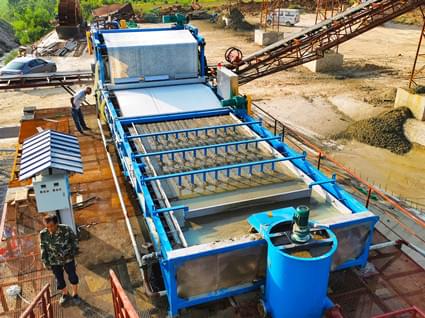 Features & Benefits
1. The main machine is made of high-quality national standard square tube. The surface is sprayed with high-pressure sandblasting, descaling, descaling, spraying four layers of fluorocarbon paint, and resisting acid and alkali corrosion for more than ten years.
2. The key parts are made of high quality stainless steel, including main dewatering roller, fender, water tank, waterproof cover and nozzle.
3. The bearing seat is made of high-quality cast iron parts and fully sealed structure. The bearing is a domestic famous brand double-row roller bearing, which is guaranteed for three years.
4. Squeeze roller, drive roller and guide roller are high-quality seamless steel pipe outsourcing wear-resistant rubber for three years.
5. Use high-quality filter screen with high strength, good water permeability, easy to block, easy to clean and easy to disassemble. Different filter screens are selected according to different physical properties of sludge.