Mud treatment process in construction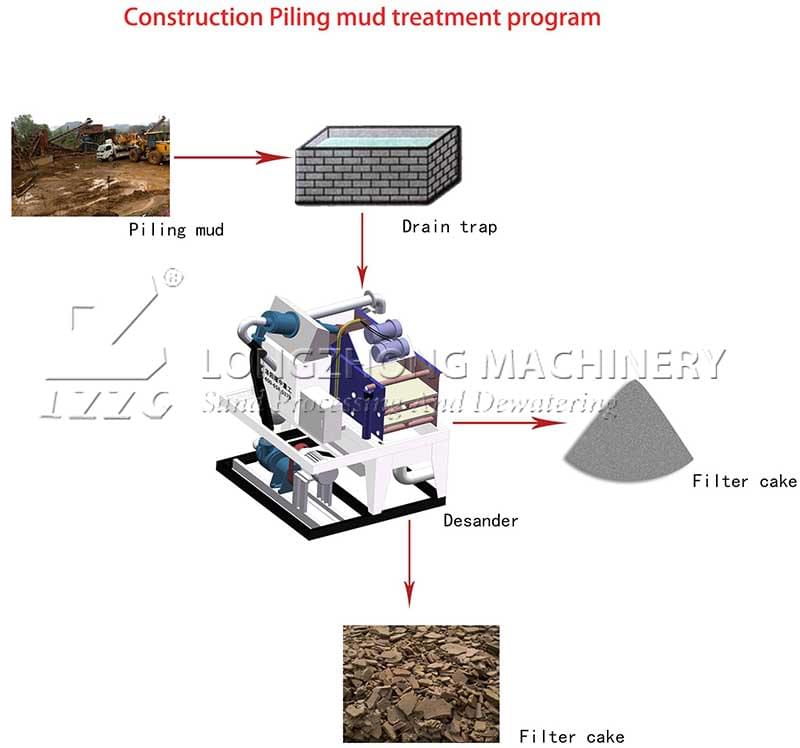 At present, the pollution caused by piling mud on the construction site has aroused widespread concern. The mud not only causes the waste of resources, but also takes up a lot of land. The Luoyang Longzhong Heavy Machinery has been committed to the recovery use of sludge, according to the characteristics of mud, our engineers developed piling mud treatment equipment, and developed a mud processing production line:
The piling mud enters the drain trap through the pump, and then enters the NJFX series sludge treatment equipment through the pipeline. Under the action of the equipment, the dry sludge and the clean sand are obtained.